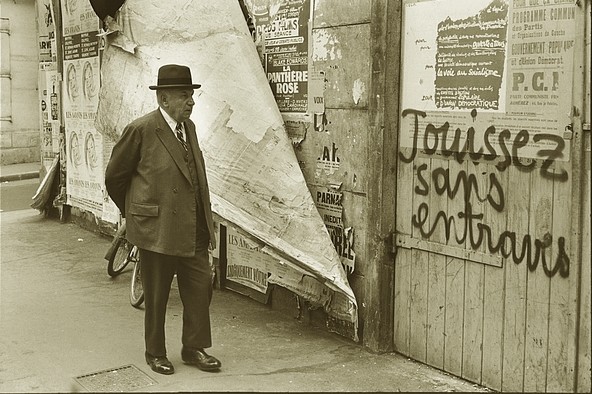 Para facilitar la consulta, estamos listando aqui las empresas multinacionales investigadas por el International Consortium of Investigative Journalists, en orden alfabético, y con sus correspondientes enlaces a la informacion publicada sobre cada una de ellas en "Leaked Documents Expose Global Companies' Secret Tax Deals in Luxembourg".

El Confidencial, en el artículo Más de 300 empresas tienen acuerdos con Luxemburgo para pagar menos impuestos, explica:


(...) "340 empresas multinacionales han firmado acuerdos secretos con Luxemburgo que les permiten reducir drásticamente sus facturas fiscales globales pese a que su presencia en el Gran Ducado es testimonial. Estas compañías han desviado cientos de miles de millones de beneficios hacia el pequeño país centroeuropeo, una operación que les ha ahorrado miles de millones en impuestos, según la revisión de 28.000 páginas de documentos confidenciales realizada por el Consorcio Internacional de Periodistas de Investigación (ICIJ, por sus siglas en inglés) y un equipo de más de 80 periodistas de 26 países. A partir de este jueves, El Confidencial, único medio español que ha colaborado en esta investigación, publicará una serie de reportajes sobre las empresas y fondos que utilizan Luxemburgo para pagar menos impuestos en España."
LISTA DE EMPRESAS QUE EVADEN IMPUESTOS
A TRAVÉS DE LUXEMBURGO
A
* ABS - CBN Broadcasting Corporation
* Abu Dhabi Investment Authority
* Advent International Corporation
* AIG
* Amazon
* Amcon Allied Equity Holdings
* Apple
* Arcapita
* Archangel Diamond Corporation
* Atomico
* AVIVA
B

* Banca Popolare Dell'Emilia Romagna
* Banco Itaú (now Itaú Unibanco)
* Belfor
* Bluebay (now Royal Bank Of Canada)
* BNP Paribas / Crédit Agricole
C
* Cargill
* Catalyst Investment Managers
* Charterhouse Capital Partners
* China Petrochemical Corporation (Sinopec)
* China Yunnan Metallurgical Group
* CIRCOR
* CITCO
* Coach
* Companhia Brasileira De Distribuição
D
* Developers Diversified Realty Corporation
* Dyson
E
* EMULEX
* Englefield Capital (now Bregal Capital)
* EQT
* Equity Trust (now Doughty Hanson)
* Eurohold
* EUSA Pharma (now Jazz Pharmaceuticals)
* Experian
F
* Fidelity

G
* Gazprom
* GE Group
* Glanbia
* Government Of The Emirate Of Abu Dhabi
* Great Atlantic & Pacific Tea Company
* Groupe Caisse D'Epargne / Groupe Banque Populaire
* Groupe LCF Rothschild (now Groupe Edmond De Rothschild)
H
* Hein
* Hines
* HSBC
I
* IAM
* ICAP
* IKEA
* Informa
* Intelsat
* International Flavors & Fragrances
J
K
* KBL Lombard International Assurance
* King Street Capital Management
* Kohler
L
* Landesbank Baden-Württemberg
* Lubrizol (now Berkshire Hathaway)
* LVMH Moët Hennessy Louis Vuitton
M
* Montagu
* MYLAN
N
* Nikko Cordial Securities (now SMBC Nikko Securities)
* Nordson
O
* Olayan Investments Company Establishment
P
* Permira
* Prospector Offshore Drilling
* Public Sector Pension Investment Board
Q
* Quilvest
R
* Ramius
* Reso
S
* Sanpaolo Group (now Intesa Sanpaolo Group)
* SBERBANK
* SCHAWK
* Shire
* Signa
* Skandinaviska Enskilda Banken
* SOCFIN
* Société D'administration Et De Gestion Atlantas SAGA
* Stabilus
* STAPLES
T
* TEVA Pharmaceutical Industries
* TINICUM
U
* UBS
* Unibanco Brazil (now Itaú Unibanco)
* United America Indemnity (now Global Indemnity)
* United Technologies Corporation
V
* Vastned Offices / Industrial NV
* Verizon
* Vers.Werk Der Zahnärztekammer Westf. Lippe
* Vistec Electronic Beam Lithography Group
* VKGP
* Vodafone
W
* Warner Chilcott (now Actavis)
* WE Group
* WGZ Bank
* White Mountains Insurance Group
* Wolseley
X
* X-rite
Y
Gatopardo
Source: Luxembourg Leaks files. Read more about the data. The database is made available under the Open Database License. Credits
Foto de portada: 241, Rue de Vaugirard, de mi admirado Henri Cartier-Bresson: "Jouissez sans entraves"
TRADUCCIONES FRANCÉS-ESPAÑOL
30 euros/folio/Arial 12
e.mail: conniesachs@gmail.com
Pago por paypal